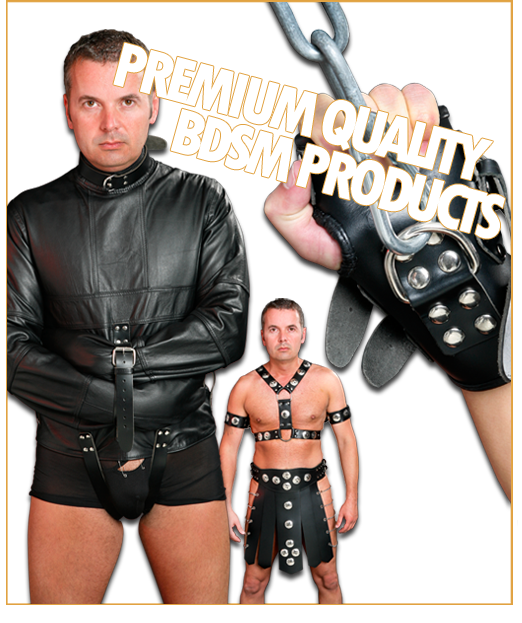 NLleather
A new exciting brand in the world of BDSM.
Our philosophy is creating handmade top quality leather products for fair prices. Sustainable, ergonomic, comfortable, but most of all: safe.
NLleather products are made in the Netherlands and will have a superb finishing. All our leather products are lined with real leather, therefore the nickel and metal parts cannot touch the skin. Plastic and rubber are materials we do not use. The only perfect and safe material we use in our products is medical silicone. Next to this a premium quality stainless steel also have an important part within our BDSM collection. So does testing. All our products have been tested and often redesigned before they finally where added to our collection.
After 12 years of experience in the BDSM world, we started 2 years ago with the developing of our own range of BDSM products.
One of the reasons to do so was the disappointing quality of Chinese and Pakistani products. Several European and American companies had started to make a lower quality in order to keep up with the prices of the competition. Good quality was hard to find, and if so, hard to get. NLleather thinks that quality will always triumph in the end. We also know that those who are really into BDSM will appreciate this thought. Specially if they find out that quality does not have to be expensive!
All our BDSM products are made of the finest cow leather. Most of it imported from Argentina, where the cows walk around free in an open green grassland without barbed wire. This guarantees a flexible and undamaged top quality leather, that feels and smells great. Excellent material to work with, one of the reasons our experienced Dutch hand craft professionals can turn a piece of leather into a piece of art.
NLleather is not only improving existing products, but also designing and producing new BDSM products and fetish clothing. At this moment we have around 70 different products within our collection. All items are in stock.

If you are interested in taking the exclusive products from NL Leather into your program, then please let us know.
We are proud to present 18 new top-quality BDSM products at the International Venus trade Fair in Berlin from the 15th till the 18th of October 2009. Our professional and friendly staff will be happy to welcome you at our booth at the fair in hall 22A/39.
NL Leather Products from Holland